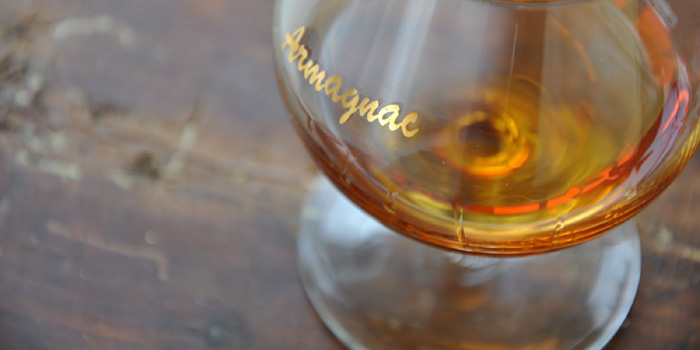 Top 10 Best High-End Armagnac Brands & Producers

ARMAGNAC is a distinctive kind of brandy produced in the Armagnac region in Gascony, southwest France. It is distilled from wine usually made from a blend of grapes including Baco 22A, Colombard, Folle blanche and Ugni blanc, traditionally using column stills rather than the pot stills used in the production of Cognac. The resulting spirit is then aged in oak barrels before release. Production is overseen by the Institut national de l'origine et de la qualité (INAO) and the Bureau National Interprofessionel de l'Armagnac (BNIA).

Armagnac was one of the first areas in France to begin distilling spirits, but the overall volume of production is far smaller than Cognac production and therefore is less known outside Europe. In addition they are for the most part made and sold by small producers, whereas in Cognac production is dominated by big-name brands.

Bas-Armagnac is one of the three plantation areas in the Armagnac area where grapes for the distillation of the Armagnac eau-de-vie can be cultivated. It extends over the Landes and Gers departments and represents 57% of the vineyards. It lies in the west, beside Armagnac-Ténarèze, an undulating area; the grapes grow in acidic, argillaceous and stony ground. Iron rust colors parts of the soil and these spots are called "sables fauves". Major towns in the Armagnac region include Eauze, Cazaubon and Nogaro.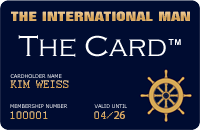 Upcoming VIP Privilege Membership Card
The International Man will in the near future be launching its own PRIVILEGE & BENEFIT VIP MEMBERSHIP CARD - named simply 'The Card'. Members will receive special privileges, benefits and preferential rates with selected partner hotels, restaurants, our LUXURY WEBSHOP, and more. Enter your name and e-mail address to receive FREE INFO about 'The Card' HERE.
RETURN TO TOP OF PAGE