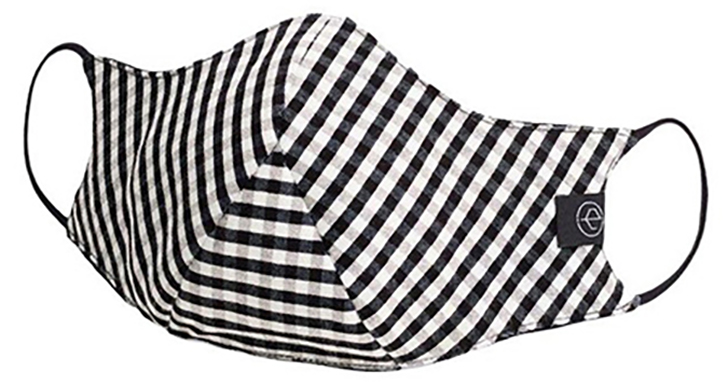 Top 20 Best High-End (Designer) Face/Surgical Masks

A surgical mask, also known as a FACE MASK, is intended to be worn by health professionals during healthcare procedures. It is designed to prevent infections in patients and treating personnel by catching bacteria shed in liquid droplets and aerosols from the wearer's mouth and nose. They are not designed to protect the wearer from breathing in airborne bacteria or viruses whose particles are smaller. With respect to some infections like influenza they appear as effective as respirators, such as N95 or FFP masks; though the latter provide better protection in laboratory experiments due to their material, shape and tight seal.

Surgical masks vary by quality and levels of protection. Despite their name, not all surgical masks are appropriate to be used during surgery. Surgical masks may be labeled as surgical, isolation, dental, or medical procedure masks. Chinese health officials distinguish between medical (non-surgical) and surgical masks.

Surgical masks are made of a nonwoven fabric created using a melt blowing process. They came into use in the 1960s and largely replaced cloth facemasks in developed countries. The use of surgical masks during the COVID-19 pandemic has been a subject of debate, as shortages of surgical masks is a central issue. Surgical masks are popularly worn by the general public all year round in East Asian countries like China, Japan and South Korea to reduce the chance of spreading airborne diseases to others, and to prevent the breathing in of airborne dust particles created by air pollution. Additionally, surgical masks have become a fashion statement, particularly in contemporary East Asian culture bolstered by its popularity in Japanese and Korean pop culture which have a big impact on East Asian youth culture.

A CLOTH FACE MASK is a mask made of common textiles, usually cotton, worn over the mouth and nose. Although they are less effective than surgical masks or N95 masks, they are used by the general public in household and community settings as perceived protection against both infectious diseases and particulate air pollution. For these reasons, cloth face masks are generally recommended by public health agencies only for disease source control in epidemic situations, but are not considered to be personal protective equipment.

They were routinely used by healthcare workers starting from the late 19th century until the mid 20th century. In the 1960s they fell out of use in the developed world in favor of modern surgical masks, but their use has persisted in developing countries. During the COVID-19 pandemic, their use in developed countries was revived as a last resort due to shortages of surgical masks and respirators.

During the COVID-19 pandemic, multiple countries recommended the use of cloth masks to reduce the spread of the virus. On June 5, WHO has changed its advice on face masks, recommending that fabric masks should be worn by general public where social distancing is not possible (e.g., on public transport, in shops or in other confined or crowded environments).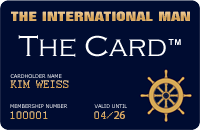 Upcoming VIP Privilege Membership Card
The International Man will in the near future be launching its own PRIVILEGE & BENEFIT VIP MEMBERSHIP CARD - named simply 'The Card'. Members will receive special privileges, benefits and preferential rates with selected partner hotels, restaurants, our LUXURY WEBSHOP, and more. Enter your name and e-mail address to receive FREE INFO about 'The Card' HERE.
RETURN TO TOP OF PAGE