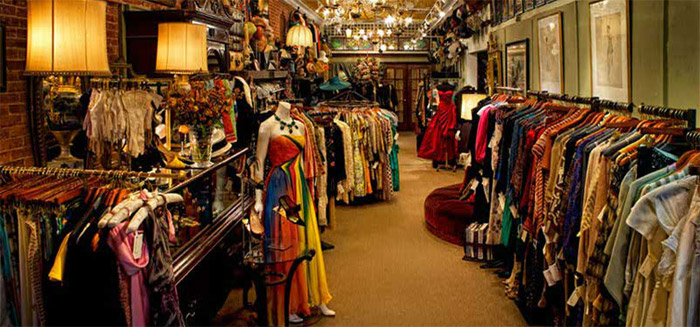 Top 45 Best High-End (Online) Vintage Clothing Stores

VINTAGE CLOTHING is a generic term for new or second hand garments originating from a previous era. The phrase is also used in connection with a retail outlet, e.g. "vintage clothing store."

Generally speaking, clothing which was produced before the 1920s is referred to as antique clothing and clothing from the 1920s to 20 years before the present day is considered vintage. Retro, short for retrospective, or "vintage style" usually refers to clothing that imitates the style of a previous era. Reproduction, or repro, clothing is a newly-made, copy of an older garment. Clothing produced more recently is usually called modern or contemporary fashion. Opinions vary on these definitions.

Most vintage clothing has been previously worn, but a small percentage of pieces have not. These are often old warehouse stock, and more valuable than those that have been worn, especially if they have their original tags. Referred to as deadstock or new old stock (NOS), they nevertheless sometimes have flaws. Vintage clothing may be either commercially produced or handmade by individuals.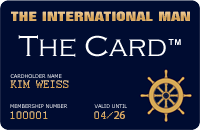 Upcoming VIP Privilege Membership Card
The International Man will in the near future be launching its own PRIVILEGE & BENEFIT VIP MEMBERSHIP CARD - named simply 'The Card'. Members will receive special privileges, benefits and preferential rates with selected partner hotels, restaurants, our LUXURY WEBSHOP, and more. Enter your name and e-mail address to receive FREE INFO about 'The Card' HERE.
RETURN TO TOP OF PAGE