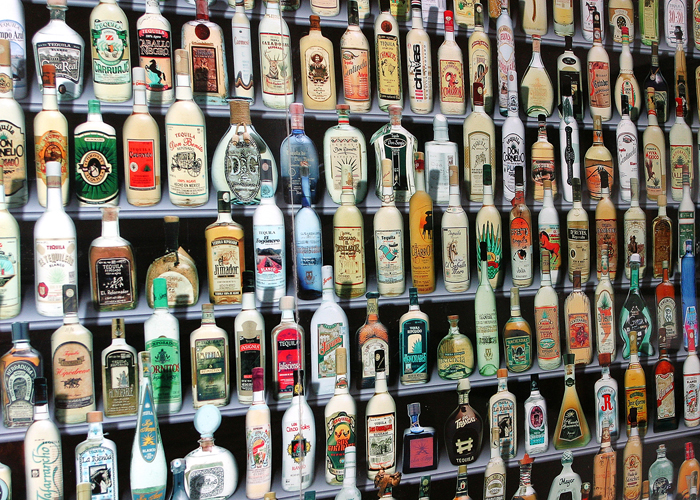 Top 50 Best High-End Tequila Brands and Producers

TEQUILA is a distilled beverage made from the blue agave plant, primarily in the area surrounding the city of Tequila, 65 kilometres (40 mi) northwest of Guadalajara, and in the highlands (Los Altos) of the western Mexican state of Jalisco.

The red volcanic soil in the surrounding region is particularly well suited to the growing of the blue agave, and more than 300 million of the plants are harvested there each year. Agave tequila grows differently depending on the region. Blue agaves grown in the highlands region are larger in size and sweeter in aroma and taste. Agaves harvested in the lowlands, on the other hand, have a more herbaceous fragrance and flavor.

Mexican laws state that tequila can be produced only in the state of Jalisco and limited regions in the states of Guanajuato, Michoacán, Nayarit, and Tamaulipas. Mexico has claimed the exclusive international right to the word "tequila", threatening legal actions against manufacturers of distilled blue agave spirits in other countries.

Tequila is most often made at a 38–40% alcohol content (76–80 proof), but can be produced between 31 and 55% alcohol content (62 and 110 proof). Though most tequilas are 80 proof, many distillers will distill to 100 proof and then dilute it with water to reduce its harshness. Some of the more respected brands distill the alcohol to 80 proof without using additional water as a dilutant.

Alcohol proof is a measure of how much alcohol (ethanol) is contained in an alcoholic beverage. The term was originally used in the United Kingdom and was defined as 7/4 times the alcohol by volume (ABV). The UK now uses the ABV standard instead of alcohol proof. In the United States, alcoholic proof is defined as twice the percentage of ABV. The measurement of alcohol content and the statement of this content on the bottle labels of alcoholic beverages is regulated by law in many countries. The purpose of the regulation is to provide pertinent information to the consumer.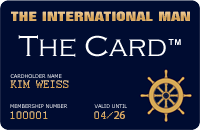 Upcoming VIP Privilege Membership Card
The International Man will in the near future be launching its own PRIVILEGE & BENEFIT VIP MEMBERSHIP CARD - named simply 'The Card'. Members will receive special privileges, benefits and preferential rates with selected partner hotels, restaurants, our LUXURY WEBSHOP, and more. Enter your name and e-mail address to receive FREE INFO about 'The Card' HERE.
RETURN TO TOP OF PAGE