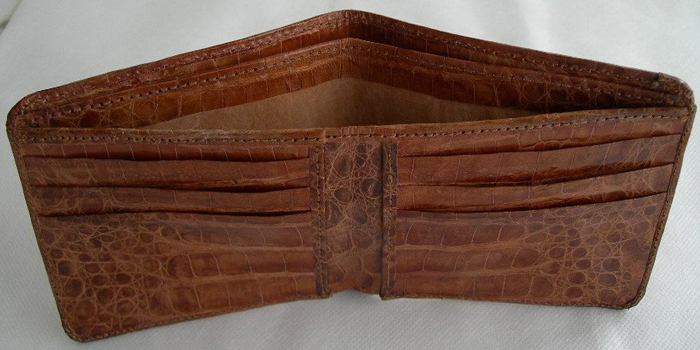 Top 400 Best High-End Luxury Wallets & Money Clips

A WALLET, or billfold, is a small, flat case that is used to carry personal items such as cash, credit cards, identification documents (driver's license, identification card, club card, etc), photographs, and other paper or laminated cards. Wallets are generally made of leather or fabrics, and they are usually pocket-sized and foldable. Most major designers offer seasonal and perennial wallet collections of black and brown leather wallets. Major retailers also sells a wide selection of men's wallets, including branded and house-name wallets.

A MONEY CLIP is a device typically used to store cash and credit cards in a very compact fashion for those who do not wish to carry a wallet. A metal money clip is generally a solid piece of metal folded into half, such that the bills and credit cards are securely wedged in between the two pieces of metal. Metal money clips are typically made out of stainless steel, silver, gold, titanium, or platinum. They are typically sold as luxury items. A money clip wallet is a clip designed specifically to hold both credit cards and cash.

CHECK OUT THE TOP 15 BEST BAG, BICYCLE, BRIEFCASE, KEYHOLDER, LUGGAGE, UMBRELLA & WALLET TRACKING DEVICES HERE!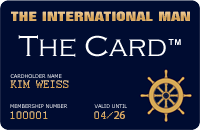 Upcoming VIP Privilege Membership Card
The International Man will in the near future be launching its own PRIVILEGE & BENEFIT VIP MEMBERSHIP CARD - named simply 'The Card'. Members will receive special privileges, benefits and preferential rates with selected partner hotels, restaurants, our LUXURY WEBSHOP, and more. Enter your name and e-mail address to receive FREE INFO about 'The Card' HERE.
RETURN TO TOP OF PAGE