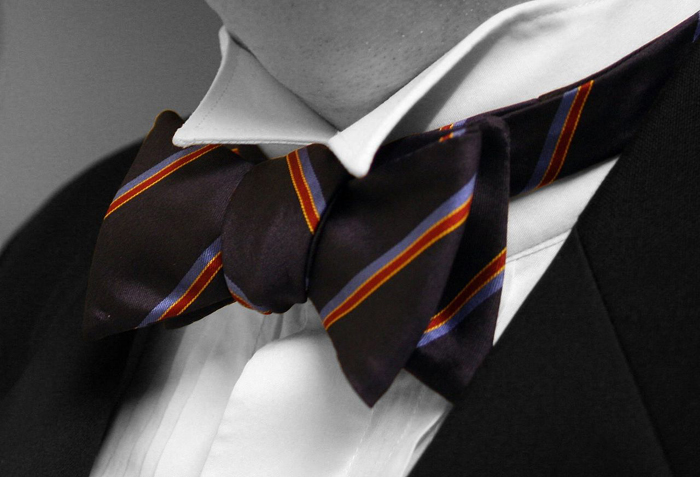 Top 100 Best High-End Brands & Makers of Bow Ties

The BOW TIEis a type of necktie. It consists of a ribbon of fabric tied around the collar in a symmetrical manner such that the two opposite ends form loops. Ready-tied bow ties are available, in which the distinctive bow is sewn and a band goes around the neck and clips to secure. Some "clip-ons" dispense with the band altogether, instead clipping to the collar. The traditional bow tie, consisting of a strip of cloth which the wearer has to tie by hand, may be known as a "self-tie," "tie-it-yourself," or "freestyle" bow tie to distinguish it from these.

Bow ties may be made of any fabric material, but most are made from silk, polyester, cotton, or a mixture of fabrics. Some fabrics (e.g., wool) are much less common for bow ties than for ordinary four-in-hand neckties.

A modern bow tie is tied using a common shoelace knot.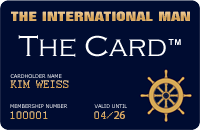 Upcoming VIP Privilege Membership Card
The International Man will in the near future be launching its own PRIVILEGE & BENEFIT VIP MEMBERSHIP CARD - named simply 'The Card'. Members will receive special privileges, benefits and preferential rates with selected partner hotels, restaurants, our LUXURY WEBSHOP, and more. Enter your name and e-mail address to receive FREE INFO about 'The Card' HERE.
RETURN TO TOP OF PAGE