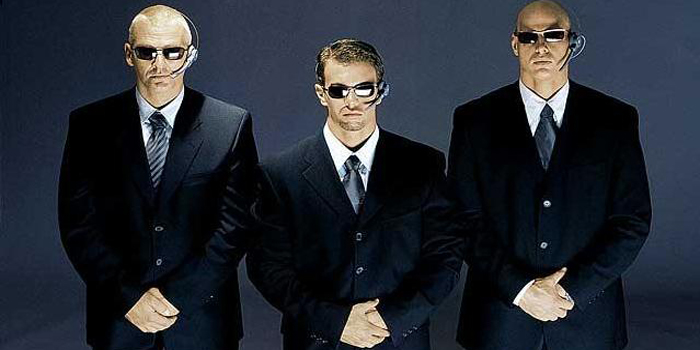 Top 30 International Bodyguard and Security Services

"In America you need a bodyguard to go out." - Catherine Deneuve.

"To be a bodyguard is to be a kamikaze pilot. Dedicated." - Mr. T.

A BODYGUARD (or close protection officer) is a type of security operative or government agent who protects a person or persons - usually a public, wealthy, or politically important figure(s) - from danger: generally theft, assault, kidnapping, homicide, harassment, loss of confidential information, threats, or other criminal offences.

Most important public figures such as heads of state, heads of government and governors are protected by several bodyguards or by a team of bodyguards from an agency, security forces, or police forces (e.g., in the U.S., the United States Secret Service or the State Department's Diplomatic Security Service). In most countries where the Head of state is and have always been also their military leader, the leader's bodyguards have traditionally been Royal Guards, Republican Guards and other elite military units. Less-important public figures, or those with lower risk profiles, may be accompanied by a single bodyguard who doubles as a driver. A number of high-profile celebrities and CEOs also use bodyguards.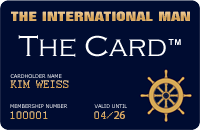 Upcoming VIP Privilege Membership Card
The International Man will in the near future be launching its own PRIVILEGE & BENEFIT VIP MEMBERSHIP CARD - named simply 'The Card'. Members will receive special privileges, benefits and preferential rates with selected partner hotels, restaurants, our LUXURY WEBSHOP, and more. Enter your name and e-mail address to receive FREE INFO about 'The Card' HERE.
RETURN TO TOP OF PAGE