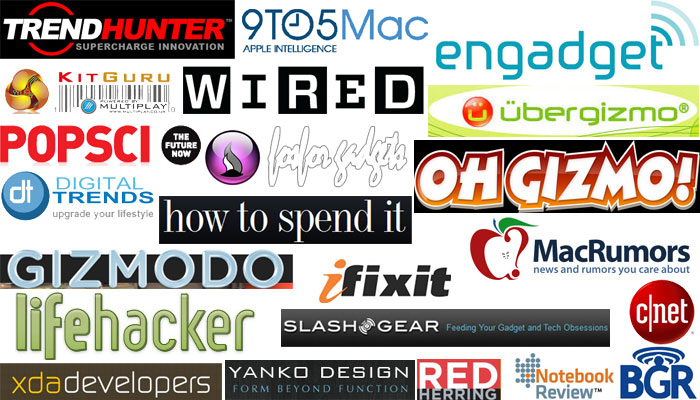 Top 250 Gadget, Electronics and Technology Websites

"It has become appallingly obvious that our technology has exceeded our humanity." - Albert Einstein.

"Any sufficiently advanced technology is indistinguishable from magic." - Arthur C. Clarke.

"The production of too many useful things results in too many useless people." - Karl Marx.

"I've always wanted to own and control the primary technology in everything we do." - Steve Jobs.

"It's really hard to design products by focus groups. A lot of times, people don't know what they want until you show it to them." - Steve Jobs.

"The one thing I'm absolutely obsessed with lately are gadgets! New cell phones; I walk around with three phones because I have all the new ones, and I can't choose which I prefer." - Bar Refaeli.

A GADGET is a small tool such as a machine that has a particular function, but is often thought of as a novelty. Gadgets are sometimes referred to as gizmos.

ELECTRONICS deals with electrical circuits that involve active electrical components such as vacuum tubes, transistors, diodes and integrated circuits, and associated passive interconnection technologies. The nonlinear behaviour of active components and their ability to control electron flows makes amplification of weak signals possible and electronics is widely used in information processing, telecommunications and signal processing. The ability of electronic devices to act as switches makes digital information processing possible. Interconnection technologies such as circuit boards, electronics packaging technology, and other varied forms of communication infrastructure complete circuit functionality and transform the mixed components into a working system.

TECHNOLOGY is the making, modification, usage, and knowledge of tools, machines, techniques, crafts, systems, methods of organization, in order to solve a problem, improve a preexisting solution to a problem, achieve a goal or perform a specific function. It can also refer to the collection of such tools, machinery, modifications, arrangements and procedures. Technologies significantly affect human as well as other animal species' ability to control and adapt to their natural environments.

The human species' use of technology began with the conversion of natural resources into simple tools. The prehistorical discovery of the ability to control fire increased the available sources of food and the invention of the wheel helped humans in travelling in and controlling their environment. Recent technological developments, including the printing press, the telephone, and the Internet, have lessened physical barriers to communication and allowed humans to interact freely on a global scale.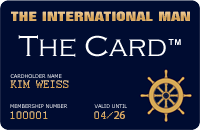 Upcoming VIP Privilege Membership Card
The International Man will in the near future be launching its own PRIVILEGE & BENEFIT VIP MEMBERSHIP CARD - named simply 'The Card'. Members will receive special privileges, benefits and preferential rates with selected partner hotels, restaurants, our LUXURY WEBSHOP, and more. Enter your name and e-mail address to receive FREE INFO about 'The Card' HERE.
RETURN TO TOP OF PAGE