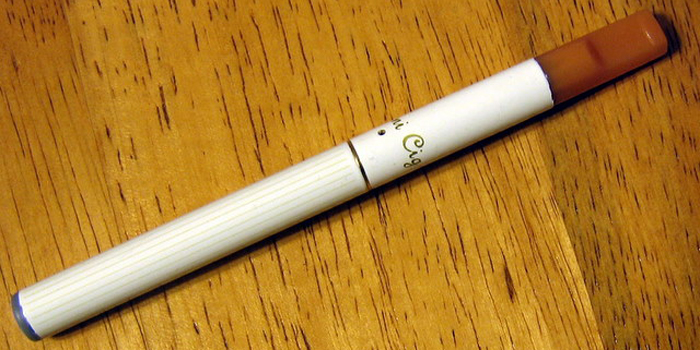 Top 15 Best Electronic Cigarettes and E-Cigars Brands

An ELECTRONIC CIGARETTE (e-cig or e-cigarette), personal vaporizer (PV) or electronic nicotine delivery system (ENDS) is a battery-powered vaporizer which has the feel of tobacco smoking. They produce a mist rather than cigarette smoke. In general a heating element vaporizes a liquid solution known as e-liquid. E-liquids usually contain a mixture of propylene glycol, glycerin, nicotine, and flavorings. Others have similar ingredients but without nicotine.

The benefits and risks of electronic cigarette use are uncertain. Evidence suggests e-cigarettes may be safer than smoking tobacco products. They may possibly be as safe as other nicotine replacement products, but there is not enough data to draw conclusions. They may carry a risk of addiction in those who do not already smoke, but there is no evidence of ongoing use among those who have never smoked. They may promote delaying or deterring to quit smoking. Emissions from e-cigarette contains flavors, aroma transporters, glycerol, propylene glycol, nicotine, carcinogens, heavy metals, and other chemicals. The levels of contaminants do not warrant health concerns according to workplace safety standards. E-cigarette mist has fewer toxicants than cigarette smoke. They are likely to be less harmful to users and bystanders. Less serious complaints from e-cigarette users include throat and mouth inflammation, vomiting, nausea, and cough.

The E-CIGAR is a fairly new product in the world of electronic cigarettes. The most notable difference between a real cigar and an e-cigar is the absence of a room-destroying stink. These electronic devices look and feel like a real Cuban and make it possible to once again enjoy a fine tasting cigar at the poker table. Electronic cigars have some big shoes to fill, as the typical cigar smokers is not going to be easily won over. When I first got an electronic cigar I noticed the realistic qualities of the packaging and the wrapper. Many electronic cigar vendors will spend a few extra bucks to make them look as authentic as possible before you even pick it up out of the package. Even the weight balance and the feeling of the paper added to the overall look and feel of the original. From a short distance, it is almost impossible to see that these device are actually electronic in nature. The only thing that gives them away is the lack of smoke and ash. Many e-cigars are disposable and will last for several months of poker games. They have a LED tip that is usually partially hidden behind some type of screen to mimic a real cigarís ash. Source: Info-Electronic-Cigarette.com.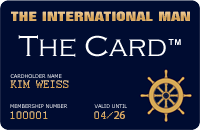 Upcoming VIP Privilege Membership Card
The International Man will in the near future be launching its own PRIVILEGE & BENEFIT VIP MEMBERSHIP CARD - named simply 'The Card'. Members will receive special privileges, benefits and preferential rates with selected partner hotels, restaurants, our LUXURY WEBSHOP, and more. Enter your name and e-mail address to receive FREE INFO about 'The Card' HERE.
RETURN TO TOP OF PAGE