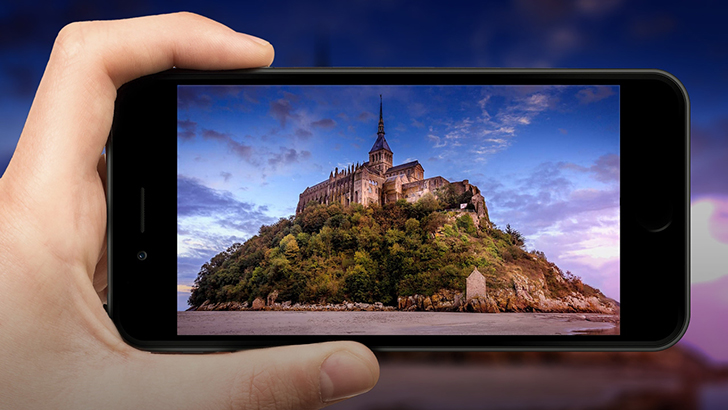 Smartphone Photography Apps, News, Tips and Tricks

Smartphone Photography Apps, News, Reviews, Resources, Tips & Tricks

A B C D E F G H I J K L M N O P Q R S T U V W X Y Z

- A -

6 Tips & Tricks Will Revolutionize Your Instagram Story Game - "Lately, Instagram Stories are where the real action is, with over 500 million users, and there's no denying the appeal of the 24-hour, self-deleting images and videos."
7 tips to help you take great pictures with your iPhone - "With the iPhone 15 Pro, Apple has added more flexibility and versatility to the three-sensor system. These have changed the way I click photos – or at least how they appear at the end. I'm not a photographer and would rate myself as a beginner, so this is not a guide for professionals. It's for beginners who can get better photos with just seconds of adjustments with a few settings."
9 ways to organise your photographs - "Most of us have phones, computers and boxes full to bursting with our snaps - and will probably only ever look at a fraction of them. So how do you work out what to keep?"
10 Best Photo Editing Apps For iPhone - iPhone Photography School.
10 Reasons Why You Should Be Shooting RAW - Photography Concentrate.
10 tips that will make you a master of Instagram - The Guardian.
11 hidden iPhone camera tips everyone needs to know - "You'll never go back to shooting in just automatic."
11 ways to take a better food photo on Instagram - The New York Times.
15 best Photo Editor Apps for Android - Android Authority.
15 Cool Smartphone Camera Tricks You Should Know - PCMag.com.
25 most clichéd & embarrassing holiday photos - The Telegraph.
33 best photo apps - "We select the best photo apps for iPhone, iPad & Android - from cool cameras to photo editor tools."
277 Photography Tips For All Kinds Of Photography - "With the world of photography constantly evolving, it is in the best interests of the photographer to be on top of their game through research and learning. Our article on 277 photography tips today sure provides something substantial for everyone to sink their teeth into ' amateur or expert."
1,000 photos later & the iPhone 15 Pro Max is still missing something - "But a USB-C port is no longer it."
A Beginner's Guide to Backing Up Photos - The New York Times.
A cultural history of the 'nude selfie' - "As a new book is released exploring the modern, smartphone-facilitated phenomenon of 'sending nudes', Holly Williams reflects on the lineage of naked self-representation it continues."
A Face Search Engine Anyone Can Use Is Alarmingly Accurate - "PimEyes is a paid service that finds photos of a person from across the internet, including some the person may not want exposed. 'We're just a tool provider,' its owner said."
A Guide to Social Media Image Sizes in 2022 - "An up-to-date guide on the best image sizes you should upload to the most popular social media services such as Facebook and Instagram."
Adobe is bringing Camera Raw editing to Photoshop on the iPad - "Ahead of its Max conference on October 26th, Adobe has shared a preview of a feature that's coming to Photoshop on the iPad, and it's a big one. You'll soon be able to use its Camera Raw tool to import RAW files from your camera to the iPad."
Adobe officially debuts Photoshop Camera for iOS & Android - "It combines Insta-ready filters with AI, custom lenses and other tricks."
Amazon's image recognition AI - The Verge.
Another innovative company has given up on revolutionizing mobile photography - "Light crammed a ton of cameras onto a single device."
app takes pictures from 36,000km up in space - "Cameras mounted on a satellite allow users to take 'selfies from space' - on a beach, at a festival or sports event and eventually from anywhere you fancy - if the skies are clear."
app that shows you when someone unfollows you on Instagram - Business Insider.
Apple iPhone Beats Samsung Galaxy In Important New Tests - "New tests reveal what many Apple users have known all along, that the iPhone delivers one of the best camera experiences available."
Apple is playing catch-up with the iPhone 11 camera - "But iPhone users won't care."
Apple's free My Photo Stream service will shut down on July 26th, 2023 - "The company recommends customers use iCloud Photos for syncing their images across devices."
April pink moon 2021: here's how to take a good picture of the supermoon tonight - "Guardian Australia picture editor Carly Earl explains the dos and don'ts of photographing the celestial spectacle."

A B C D E F G H I J K L M N O P Q R S T U V W X Y Z

- B -

Back up pictures - and don't forget prints: nine ways to organise your photographs - "Most of us have phones, computers and boxes full to bursting with our snaps - and will probably only ever look at a fraction of them. So how do you work out what to keep?"
Backing Up Into Google Photos - The New York Times.
Become a photography pro by unlocking the iPhone's hidden camera features - "These features are perfect for those looking to expand their photographic creativity, without spending a extra dime."
Best camera phone 2022 - "When it comes to the best camera phones, there are plenty of great options. Different smartphone manufacturers take different approaches to how best to capture great images which is why this list is so long. Before you dive in, think about if you need the lens overload and extensive zoom of the Samsung Galaxy S22 Ultra, or whether the point and shoot simplicity of the iPhone 13 Pro would suit you better. Alternatively, there's always the great software of the Google Pixel 6 Pro too."
best iPhone camera apps - "The iPhone's built-in camera app is fine, but to really make your photos pop, try some third-party software."
best mobile photo-editing apps - engadget.
Best photo editing apps - The Telegraph.
best smartphone camera accessories - engadget.
best software for camera lovers - "There's a lot more than Photoshop and Lightroom out there."
best video-editing apps - "You can get all the power and speed you need, and in some cases for free."
best viral pictures of 2017 - The Telegraph.
Best ways to save your phone's photos before it's too late - "We store so much valuable info on our phones, from our credit card details to our email to our most personal photos and conversations. It's best to back up your photos, so they're safe and sound - no matter what happens to your device. The method is up to you. Just don't wait till it's too late."
Best Ways to Share Your Smartphone Photos - The New York Times.
BLACK Diamond - HeavyWeight ScreenTap men's fleece gloves. "Combining a stretch fleece back of hand with digital material on the mitt, the HeavyWeight ScreenTap gloves bring touchscreen functionality to your ski, run, hike or cold-weather commute."
Breaking down Apple's 3 new iPhone 12 camera systems - "They could offer some serious upgrades for you."
Brilliant smartphone photography tips & tricks - TechRadar.

A B C D E F G H I J K L M N O P Q R S T U V W X Y Z

- C -

Checking a Digital Photo's Dimensions - The New York Times.
Cloud eggs: Instagram's favourite new food fad - The Telegraph.

A B C D E F G H I J K L M N O P Q R S T U V W X Y Z

- D -

digital spring clean: how to sort out your passwords, privacy and bulging photo folder - "From those 6,000 cloud-stored selfies to your most guessable and reused passwords, here is an easy, expert guide to wielding a virtual vacuum."
Donald Trump G7 photo becomes internet classic - The Guardian.
DxOMark - "The Reference for Image Quality." DxOMark is the leading source of independent image quality measurements and ratings for smartphone, camera and lens since 2008.

A B C D E F G H I J K L M N O P Q R S T U V W X Y Z

- E -

Everything to Know About the iPhone Xs' New Camera Features - "Apple's new flagship smartphone, the iPhone Xs, has a handful of new camera features that mobile photographers will love."
expert's guide to taking epic selfies - "There are selfies -- and then there are selfies that make people say 'Jesus Christ!'."

A B C D E F G H I J K L M N O P Q R S T U V W X Y Z

- F -

FaceApp - since 2017. "Transform your face using Artificial Intelligence with just one tap." Mobile application for iOS and Android developed by Russian company Wireless Lab the app uses artificial intelligence to generate highly realistic transformations of faces in photographs. The app can transform a face to make it smile, look younger, look older, or change gender.
FaceApp: How accurate are the predictions? - "It might feel like every person you've ever met is using FaceApp at the moment. But how accurate are the app's results? We've put pictures of celebrities from their younger days through it to see how they compare to now."
Finding Photo Programs That Recognize Faces - The New York Times.
First-ever DxOMark Selfie scores revealed! - DxOMark.
Free AI tool restores old photos by creating slightly new loved ones - "It works wonderfully, but there's a risk of a 'slight change of identity.'"
From monkey business to royal photobombs: a history of seminal selfies - in pictures - "In 2011 on the Indonesian island of Sulawesi, a crested macaque managed to take a selfie using nature photographer David Slater's camera. In the years following, this image became one of the most famous and contentious selfies in the world. Guardian Australia looks back on some of the most famous selfies in history - taken by daredevils, celebrities, politicians and astronauts."

A B C D E F G H I J K L M N O P Q R S T U V W X Y Z

- G -

GOOGLE GIVES THE PIXEL CAMERA SUPERHUMAN NIGHT VISION - "The mighty Night Sight mode is being released to Pixel phones today."
Google Images - search service owned by Google and introduced in July 2001, that allows users to search the Web for image content.
Google Introduces Enhanced Web-Based Google Photos Editing Features - "The new web-based features include a range of 'suggested edits' which can be applied to your photo with a single click."
Google is trying to make its image processing more inclusive - "It should do a better job rendering dark skin tones and natural hair styles."
Google Photos has a new stories-style 'Memories' feature - "Don't worry, these automatically-generated stories aren't public."
Google Photos will use generative AI to straight-up change your images - "Google is stuffing generative AI into seemingly all its products, and that now includes the photo app on your phone. The company has previewed an 'experimental' Magic Editor tool in Google Photos that can not only fix photos, but outright change them to create the shot you wanted all along. You can move and resize subjects, stretch objects (such as the bench above), remove an unwanted bag strap or even replace an overcast sky with a sunnier version."
Google Unveils Neural Network with 'Superhuman' Ability to Determine the Location of Almost Any Image - MIT Technology Review.
Gorillas perfect their selfie style in photo with park ranger - "Two gorillas mimic human behavior in a remarkable selfie with a park ranger at Virunga National Park in the Democratic Republic of Congo."

A B C D E F G H I J K L M N O P Q R S T U V W X Y Z

- H -

hidden fingerprint inside your photos - "They say a picture is worth a thousand words. Actually, there's a great deal more hidden inside the modern digital image."
Hipstamatic - digital photography application for the Apple iPhone. It uses the iPhone's camera to allow the user to shoot square photographs, to which it applies a number of software filters to make the images look as though they were taken with an antique film camera. The user can choose among a number of effects which are presented in the application as simulated lenses, films and flashes. Several of these are included with the application, while others may be acquired through an in-app purchase.
How AI is changing photography - "Cameras' biggest recent advancements have come from AI, not sensors and lenses."
how Derek Blasberg became Gatsby of Instagram age - The Guardian.
How do I take better photos? - "Lyndsay wants people to post better pictures on Facebook. Here's how to get the shot right on your phone or camera."
how Instagram is changing the way we eat - The Guardian.
How Old Do I Look? - Microsoft website guesses your age.
How to Add Hollywood Special Effects to Your Videos - "With your smartphone, inexpensive software and a bit of cloth or paper, you can make your own 'green screen' movies."
How to back up your Google Photos - The Verge.
How to blur sensitive information in images on your iPhone, iPad, or Mac - "If you're looking to share a screenshot or photo, but you don't want to expose anything too personal, here's how you can blur or otherwise censor them on your Mac, iPhone, or iPad."
How to Delete Facebook & Instagram From Your Life Forever - "Lost faith in Facebook and Instagram after data leakages, breaches and too much noise? Here's a guide to breaking up with the social network and its photo-sharing app for good."
How to hide faces & scrub metadata when you photograph a protest - "Record what's happening without endangering identities."
How to holiday like the rich kids of Instagram - The Telegraph.
How to Lock Down Your iPhone App Permissions - "You can limit which apps have access to your Camera Roll and location."
How to master Google Photos - The Verge.
How to master your iPhone's camera presets - "Apple's Photographic Styles started on the iPhone 13 series and are now on the iPhone SE. Here's how to master these smart presets."
How To Photograph The Solar Eclipse This Week With Smartphones, Cameras & Telescopes - "Want a picture of the solar eclipse? Early this Thursday, June 10, 2021 the Sun will rise partially eclipsed in the U.S. and Canada - and in a narrow, rather remote area of Canada, Greenland and Siberia it will appear as a 'ring of fire' annular solar eclipse."
How to prompt your memory with Google Photos - "Don't embarrass yourself by forgetting names."
How to Recover Deleted Photos from an iPhone - "It can be heartbreaking to discover a favorite picture on an iPhone or a photograph from a recent shoot has been unexpectedly deleted. The good news is that there are several ways to recover deleted photos, some quite simple and most can be done directly from the iPhone itself."
How to recreate any DSLR photography effect with your iOS or Android phone - "The perfect apps for clever photography trick shots. Thanks to some clever apps that let you do everything from long exposures to intentional camera movement (ICM) and infrared-style photography, your iOS or Android phone can show you a creative world beyond the 'accuracy' of your camera app's default settings."
How to restore old photos in seven simple steps - The Telegraph.
How to shoot perfect night sky photos - "Super-pro Albert Dros reveals how to photograph the Milky Way."
How to shoot your next adventure like a pro - "Athletes and video pros share their go to gear and tips."
How to take better night photos with the Pixel 6 Pro, iPhone 13 Pro, or digital camera - "Yes, even you can get a great photo of the night sky!"
How to Take Better Travel Photos, Without a New Camera - "These tips can help you take better vacation images, and maybe save you from spending big on a new camera."
How to Take Good Pictures With Your Mobile Device - Phone Photography 101.
How to take the perfect travel photograph - The Telegraph.
How to use filters to improve your Instagram photos - "Put a little style in your images."
How to use Google Lens - The Verge.
How to use Snap Camera to become a cat (or anything else) on Zoom - "The Snap Camera app lets you use a bunch of wonderful filters."
How to use your iPhone or Android as a webcam: It's actually simple - "If you're looking for an easy and cost-effective way to upgrade your work-from-home setup, you can use your phone to improve the video quality on video chat apps such as Zoom, Microsoft Teams and Google Meet. Here's how."
How Your iPhone Photos Make You Happier - TIME.com.
HP Sprocket Portable Photo Printer - "Print Social Media Photos on 2x3 Sticky-Backed Paper."
HP Tango Smart Home Printer - "Smart Life. Smart Printer." The world's first smart home printer. Life isn't always easy. But you can make it look like it is. Meet HP Tango, the printer for life today.
Huawei P30 Pro's cameras are miraculous - "Power users will love the flexibility."

A B C D E F G H I J K L M N O P Q R S T U V W X Y Z

- I -

If you see the cops, start recording - "You have a right to record the police - and right now, a responsibility."
Image hosting service - Wikipedia.
INSTAGRAM NEEDS STARS, AND IT'S BUILT A TEAM TO FIND THEM - "To ramp up IGTV, Instagram's not betting on an algorithm. Its (literal) money is on old-fashioned talent scouting."
Instagram profiles are the new homepage - The Verge.
iOS 16 Has a Hidden Photo Tool That's Like Photoshop for Your iPhone - "Simply tap and hold to remove people, pets or other items from your iPhone photos."
iPhone 13: How to Use Photographic Styles in the Camera App - "When Apple announced the new iPhone 13 series, it also introduced several new camera features, including Photographic Styles for photos and Cinematic mode for shooting video. In this article, we take a look at what Photographic Styles are and how to use them."
iPhone 13 Pro vs. Pixel 6 Pro: what 2,000 photos tell us - "Tune in to my video above, from my camera series Full Frame, to see what phone ultimately took the gold. Or visit the iPhone 13 Pro's or Google Pixel 6 Pro's 100 best photos gallery to decide a winner for yourself."
iPhone Photography Awards 2018 - in pictures - The Guardian.
Is FaceApp an evil plot by 'the Russians' to steal your data? Not quite - "Following the panic over this viral app, the moral of the story is: don't worry too much about 'the Russians'. You should worry about everything."
It's settled: 6.1 inches is the ideal smartphone screen size - "Is it small? Is it big? Nobody can tell."

A B C D E F G H I J K L M N O P Q R S T U V W X Y Z

- J -

Jackie Kennedy: The First Instagram First Lady - The New York Times.

A B C D E F G H I J K L M N O P Q R S T U V W X Y Z

- K -

Kingston DataTraveler Bolt Duo Flash Drive for iPhone - "Live the moment. Don't let running out of storage keep you from capturing that perfect moment. The Bolt is an easy way to extend storage space to your iPhone or iPad. Think of it like a flash drive for your iPhone. Simply plug it in, download the Bolt app, and then back up your camera roll to the expanded memory." 32GB - 128GB.

A B C D E F G H I J K L M N O P Q R S T U V W X Y Z

- L -

Leica Creates the Biggest Ever Phone Camera Sensor - "How big can sensors get on a phone's camera? Leica has done a collaboration with a rather surprising company to give you a glimpse of the future.".

A B C D E F G H I J K L M N O P Q R S T U V W X Y Z

- M -

MAGSAFE CAMERA LENS CONCEPT TURNS YOUR IPHONE 13 INTO A PROFESSIONAL MIRRORLESS CAMERA - "Probably the most incredible interpretation of the iPhone's MagSafe feature."
Mannequin Challenge - viral Internet video trend where people remain frozen in action like mannequins while a video is recorded, usually with the song "Black Beatles" by Rae Sremmurd playing in the background.
Meet fashion's super-influencers: the women with the power to charge £58,000 for one Instagram post - The Telegraph.
Mobile phones have killed photography - "Renowned film director Wim Wenders hits out at 'phone photography'."
Moment Tele 58mm Lens - "Telephoto Lens for iPhone, Pixel, and Galaxy Phones." The new Moment 58mm Tele has been completely redesigned from the ground up. Taking everything we've learned about the latest and greatest smartphone cameras, we've optimized the optics for the new larger sensors and higher image quality devices such as iPhone XS, Google Pixel 3 and Samsung Note 9.
Moment's latest telephoto lens is designed for newer phones - "The 58mm add-on gives you up to 4X optical zoom on dual-camera phones."
Most Liked Instagram Photo Of All Time - Marie Claire.
Moving a Mac's Photos Library - The New York Times.

A B C D E F G H I J K L M N O P Q R S T U V W X Y Z

- N -

Need More iPhone Storage? You Can Get It Without Deleting Anything - "Stop removing photos, videos and apps from your phone to free up more storage on iOS."
New Google Photos Feature Will Affect Millions - "It will soon become possible to export all of your Facebook pictures and videos directly to Google Photos without having to download them first."
new phone camera takes shockingly good DSLR-like photos - "Check out these images: new phone camera takes shockingly good DSLR-like photos impossible to capture on iPhone or Galaxy S23 Ultra."
New video pits the iPhone 11 Pro against a Canon DLSR, and it's closer than ever - "The iPhone 11 Pro camera has been put to the test in numerous different scenarios so far, including competing with the Pixel 4, Night Mode tests, and more. Now, YouTuber Matti Haapoja has put the iPhone 11 Pro to the test against a $7,500 DSLR camera."

A B C D E F G H I J K L M N O P Q R S T U V W X Y Z

- O -

Osmo Mobile 2 - "Share Your Story." The Osmo Mobile 2 is a handheld smartphone gimbal made for the storyteller in all of us. Whatever your passion, wherever your destination, and whenever you feel inspired, capture moments with cinematic movement and incredible ease.

A B C D E F G H I J K L M N O P Q Y Z

- P -

Photo sharing - Wikipedia.
Photobombing - act of accidentally or purposely putting oneself into the view of a photograph, often in order to play a practical joke on the photographer or the subjects.
PimEyes: Face Recognition Search Engine & Reverse Image Search - since 2017. "PimEyes is an online face search engine that goes through the Internet to find pictures containing given faces."
Pixelated photos unblurred using artificial intelligence - The Telegraph.
Polaroid Originals will launch a photo printer that takes a photo of a photo on your phone - "Polaroid Originals announced its first Polaroid printer today - the Polaroid Lab - allowing you to print photos taken on your phone."

A B C D E F G H I J K L M N O P Q R S T U V W X Y Z

- R -

Raw image format - a camera raw image file contains minimally processed data from the image sensor of either a digital camera, or motion picture film scanner, or other image scanner. Raw files are named so because they are not yet processed and therefore are not ready to be printed or edited with a bitmap graphics editor.
Ready, steady, pout ... how selfies can help you climb the social ladder - "A new paper suggests that 'sexy selfies' can help women out-compete one another. But is this about gendered oppression - or academics selecting eye-catching areas of research?"
RitchieCam is an iOS Camera App with Streamlined No-Edit Filters - "RitchieCam is a new camera app developed by Ritchie Roesch. Roesch sought to make a camera app that was both universally simple but still capable of making compelling photos."

A B C D E F G H I J K L M N O P Q R S T U V W X Y Z

- S -

Selfie - self-portrait photograph, typically taken with a hand-held digital camera or camera phone. Selfies are often associated with social networking.
Selfies Have Led to 259+ Deaths Since 2011 - Here's How - "It has been widely reported that selfies cause more deaths these days than shark attacks. Now a new study has provided new facts and figures on how at least 259 people have lost their lives while trying to capture smartphone self-portraits since 2011."
SEXTING - definition & explanation.
Sexting: How men and women do it differently - "When you think of sexting, you usually think of men sending unsolicited pictures. But what about the relationships that thrive on it - and the women who love it?"
Snap Spectacles: Are They the Face Camera We've Been Waiting For? - Wired / YouTube 4:22.

A B C D E F G H I J K L M N O P Q R S T U V W X Y Z

- T -

The Best Camera Gear for Your Smartphone - "From mobile lenses to shotgun mics, here's everything you need for your portable, pro-grade photo or video studio."
The best photographs shot with an iPhone camera - The Telegraph.
The FaceApp Challenge Is Getting Everyone to Age 50 Years Overnight - "In the spirit of the face app challenge, people are sharing photos of themselves looking much older than they are."
The final selfie frontier: app takes pictures from 36,000km up in space - "Cameras mounted on a satellite allow users to take 'selfies from space' - on a beach, at a festival or sports event and eventually from anywhere you fancy - if the skies are clear."
The most successful Instagram models - Headlines Network.
The rise, fall & return of the smartphone megapixel race - "More megapixels, better camera phones?"
THE RULES OF REGRAMMING "So You want to re-post an Instagram photo."
There are better ways to take a photo of your pet in iOS 15, thanks to Obscura 3 - "Taking photos in iOS has always been a relatively simple affair, just by using the Camera app by Apple. But third-party developers have gone further to make the iPhone camera work harder for you and the photos you take every day. This is what Obscura has been doing since its launch in 2015. This new version brings a redesigned gallery view, video capture, refined layouts for controlling exposure settings, and the multiple lenses of the iPhone models, alongside controller support. This allows anyone with an Xbox or PlayStation controller, to take a photo through Obscura 3."
There's a New, Hidden Way to Share Photos in Safari on Your iPhone - "This low-key iOS clipping feature allows you to share only what's important from photos on the web."
This is why women on Tinder take selfies from above - and why men take theirs from below.
This useful iPhone trick lets you copy text from photos - "Tap on the Live Text icon on the lower right to interact with any text in the frame, select the text you want to copy by pressing down, the same as you would in Notes or a text message. Then hit Copy. 4. Now you can paste this text into another app such as Gmail or Notes."
TikTok: the Chinese lip-syncing app taking over America - "A video-sharing app is has become the most popular free app on the App Store in the US."
Time to Give Up on Flickr, Everybody - Wired.
Tropy - since 2017. "Research Photo Management." Free and open-source desktop knowledge organization application that helps users manage and describe photographs of research materials. Tropy does not seek to be photo editing software, a citation manager, a writing platform, or an online exhibit platform. Tropy seeks to address the challenges of the now-common experience of researchers photographing objects in archives. Tropy allows users to group a collection of photos into a single document, apply multiple tags to photos to allow for organization, and provide annotations and notes to individual items and groups of items. Material in Tropy can also be exported to JSON-LD and Omeka to allow collaboration with others. Currently, the platform accepts JPEG, PNG, or SVG file formats. Tropy currently does not support PDF, TIFF, or other file formats.

A B C D E F G H I J K L M N O P Q R S T U V W X Y Z

- U -

Upskirting Law & Legal Definition - "Upskirting is the practice of surreptitiously photographing underneath a female's dress or skirt. Upskirting often occurs by voyeurs who carry small video cameras or cell phones with photo capability in escalators in public places, outdoor parks, and shopping malls."

A B C D E F G H I J K L M N O P Q R S T U V W X Y Z

- V -

VINE - "Explore a world of beautiful, looping videos." Mobile app by Twitter that enables its users to create and post short video clips. Video clips created with Vine have a maximum length of six seconds and can be shared on a variety of social networking services, such as Twitter or Facebook.
Viral video - video that becomes popular through a viral process of Internet sharing, typically through video sharing websites, social media and email.

A B C D E F G H I J K L M N O P Q R S T U V W X Y Z

- W -

Want to Take Better Smartphone Photos? Try These 10 Tips From Pro Photographers - "If you've got the latest and greatest smartphone, you should step up your photography game to match."
What is upskirting, what's the new law around it and why did it take so long to become illegal? - "The act is now a criminal offence."
Why are we obsessed with Instagram's 'What are you?' filters? - "Gimme some of that sweet risk-free quantifiable personality data."
Why Do Photographers Spend So Much on Monitors? - "One of the most important tools in a photographer's toolkit is something many may be surprised by - a color-accurate monitor. But why are they so expensive, and why should a photographer spend so much on one?"
Why You Should Stop Using Google Photos On Your iPhone, iPad Or Mac - "Google Photos now stores 4 trillion photos and videos for more than a billion users. Even millions of iPhone, iPad and Mac users prefer it to Apple's alternative - better search, more features, cheaper storage (at least until June 1). But if you're among them, Google's latest data harvesting admission and its continued block on a key Apple privacy measure should serve as a serious warning that it's now time to switch."
Wikimedia Commons - since 2004. "A collection of 40,749,243 freely usable media files to which anyone can contribute." - (as of July 21, 2017).

A B C D E F G H I J K L M N O P Q R S T U V W X Y Z

- Y -

Yosemite Couple's mysterious death raises concerns about selfie culture - "'Is our life just worth a photo?': the tragic death of a couple in Yosemite."
You Can Scan Film with Your Smartphone Using Lomography's New Kits - "I should note that Lomography sells a bunch of different film scanning kits, including one that only works with smartphones but costs just $40."
You Took Lousy iPhone Photos. Here's How to Make Them Beautiful - "Not every shot on your smartphone will be Instagram worthy, but you can often salvage middling snaps with just a few taps. Here are six easy steps."

A B C D E F G H I J K L M N O P Q R S T U V W X Y Z

- Z -

Zen & the Art of Managing Smartphone Photos - The New York Times.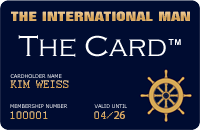 Upcoming VIP Privilege Membership Card
The International Man will in the near future be launching its own PRIVILEGE & BENEFIT VIP MEMBERSHIP CARD - named simply 'The Card'. Members will receive special privileges, benefits and preferential rates with selected partner hotels, restaurants, our LUXURY WEBSHOP, and more. Enter your name and e-mail address to receive FREE INFO about 'The Card' HERE.
RETURN TO TOP OF PAGE