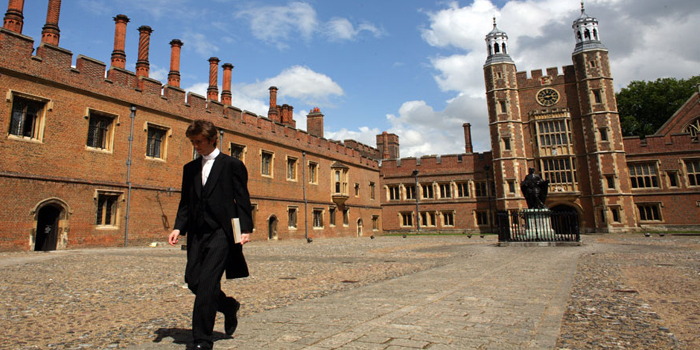 Top Prestigious High-End Private (Boarding) Schools

PRIVATE SCHOOLS, also known as independent schools or nonstate schools, are not administered by local, state or national governments; thus, they retain the right to select their students and are funded in whole or in part by charging their students tuition, rather than relying on mandatory taxation through public (government) funding; at some private schools students may be able to get a scholarship, which makes the cost cheaper, depending on a talent the student may have e.g. sport scholarship, art scholarship, academic scholarship etc.

In the United Kingdom and several other Commonwealth countries including Australia and Canada, the use of the term is generally restricted to primary and secondary educational levels; it is almost never used of universities and other tertiary institutions. Private education in North America covers the whole gamut of educational activity, ranging from pre-school to tertiary level institutions. Annual tuition fees at K-12 schools range from nothing at so called 'tuition-free' schools to more than $45,000 at several New England preparatory schools.

The secondary level includes schools offering years 7 through 12 (year twelve is known as lower sixth) and year 13 (upper sixth). This category includes university-preparatory schools or "prep schools", boarding schools and day schools. Tuition at private secondary schools varies from school to school and depends on many factors, including the location of the school, the willingness of parents to pay, peer tuitions and the school's financial endowment. High tuition, schools claim, is used to pay higher salaries for the best teachers and also used to provide enriched learning environments, including a low student to teacher ratio, small class sizes and services, such as libraries, science laboratories and computers. Some private schools are boarding schools and many military academies are privately owned or operated as well.

Australia

Germany

Schulpforta - founded in 1543. "Landesschule Pforta is a German boarding school with a long tradition and special concept of furthering talented students in languages, music and natural sciences." Notable pupils: Friedrich Gottlieb Klopstock, August Ferdinand Möbius, Leopold von Ranke & Friedrich Nietzsche. Schulstraße 12, 06628 Naumburg (Saale).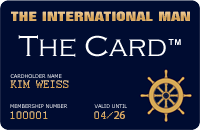 Upcoming VIP Privilege Membership Card
The International Man will in the near future be launching its own PRIVILEGE & BENEFIT VIP MEMBERSHIP CARD - named simply 'The Card'. Members will receive special privileges, benefits and preferential rates with selected partner hotels, restaurants, our LUXURY WEBSHOP, and more. Enter your name and e-mail address to receive FREE INFO about 'The Card' HERE.
RETURN TO TOP OF PAGE