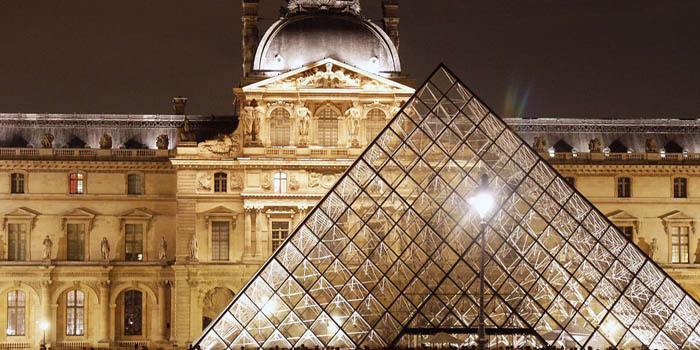 Europe's Top 500 Museums and World Heritage Sites

Ireland

Ireland's priceless treasure hidden by monks - "One of the most exciting archaeological finds in the history of Irish art was unearthed on Tipperary's Derrynaflan Island by a man and his son using metal detectors."
LIST OF MUSEUMS IN IRELAND - Wikipedia.

National Museum of Ireland - Dublin. The national museum in Ireland. It has three branches in Dublin and one in County Mayo, with a strong emphasis on Irish art, culture and natural history.
Russborough House - stately house situated near the Blessington Lakes in County Wicklow. Reputed to be the longest house in Ireland, with a frontage measuring 210 m/700 ft. It is an example of Palladian architecture. Amongst the paintings returned are four Claude Joseph Vernet paintings entitled 'Morning', 'Midday', 'Sunset', and 'Night' and Vermeer's Lady Writing a Letter With Her Maid and Goya's Portrait of Dona Antonia Zarate.

Romania

LIST OF MUSEUMS IN Romania - Wikipedia.

Bran Castle - "Dracula's Castle." Bran, near Braşov. The distance to Bucharest is of less than 200 km.
Palace of the Parliament | Palatul Parlamentului - completed in 1997. Multi-purpose building containing both chambers of the Romanian Parliament. According to the World Records Academy, the Palace is the world's largest civilian building with an administrative function, most expensive administrative building and heaviest building.

Vatican City

SISTINE CHAPEL - the best-known chapel of the Apostolic Palace, the official residence of the Pope in the Vatican City. It is famous for its architecture and its decoration that was frescoed throughout by Renaissance artists including Michelangelo, Sandro Botticelli, Pietro Perugino, Pinturicchio, Domenico Ghirlandaio, and others. Under the patronage of Pope Julius II, Michelangelo painted 1,100 m2 (12,000 sq ft) of the chapel ceiling between 1508 and 1512. The ceiling, and especially The Last Judgment (1535–1541), is widely believed to be Michelangelo's crowning achievement in painting.
VATICAN MUSEUMS - official site.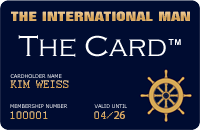 Upcoming VIP Privilege Membership Card
The International Man will in the near future be launching its own PRIVILEGE & BENEFIT VIP MEMBERSHIP CARD - named simply 'The Card'. Members will receive special privileges, benefits and preferential rates with selected partner hotels, restaurants, our LUXURY WEBSHOP, and more. Enter your name and e-mail address to receive FREE INFO about 'The Card' HERE.
RETURN TO TOP OF PAGE