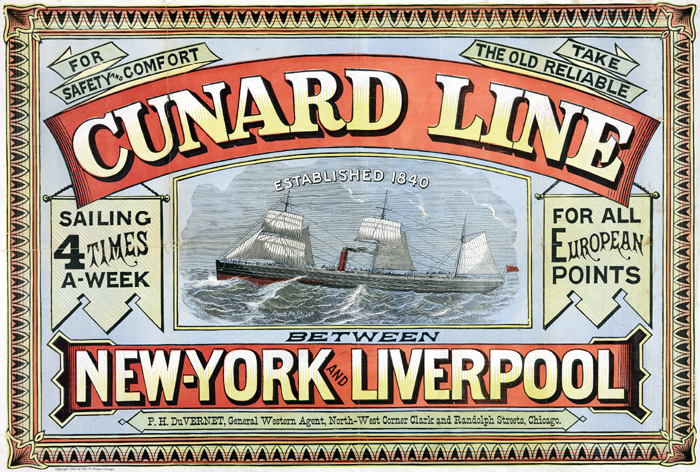 World's Top 50 Best and Most Luxurious Cruise Lines

"Sunsets are always better on a cruise." - Anonymous.

"Twenty years from now you will be more disappointed by the things that you didn't do than by the ones you did do. So throw off the bowlines. Sail away from the safe harbor. Catch the trade winds in your sails. Explore. Dream. Discover." - Mark Twain.

A CRUISE LINE is a company that operates cruise ships. Cruise lines have a dual character; they are partly in the transportation business, and partly in the leisure entertainment business, a duality that carries down into the ships themselves, which have both a crew headed by the ship's captain, and a hospitality staff headed by the equivalent of a hotel manager.

Among cruise lines, some are direct descendants of the traditional passenger shipping lines, while others were founded from the 1960s on specifically for cruising. The business is extremely volatile; the ships are massive capital expenditures with very high operating costs, and a slight dip in bookings can easily put a company out of business. Cruise lines frequently sell, renovate, or simply rename their ships just to keep up with travel trends.

A wave of failures and consolidation in the 1990s has led to many lines existing only as "brands" within larger corporations, much as a single automobile company produces several makes of cars. Brands exist partly because of repeat customer loyalty, and also to offer different levels of quality and service. For instance, Carnival Corporation owns both Carnival Cruise Lines, whose former image were vessels that had a reputation as "party ships" for younger travellers, but have become large, modern, and extremely elegant, yet still profitable, and Holland America Line, whose ships cultivate an image of classic elegance.

Currently the five largest cruise line operators in the world are Carnival Corporation & plc, Royal Caribbean Cruises Ltd., Star Cruises, MSC Cruises and Louis Cruises.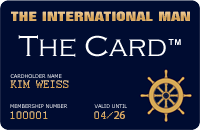 Upcoming VIP Privilege Membership Card
The International Man will in the near future be launching its own PRIVILEGE & BENEFIT VIP MEMBERSHIP CARD - named simply 'The Card'. Members will receive special privileges, benefits and preferential rates with selected partner hotels, restaurants, our LUXURY WEBSHOP, and more. Enter your name and e-mail address to receive FREE INFO about 'The Card' HERE.
RETURN TO TOP OF PAGE