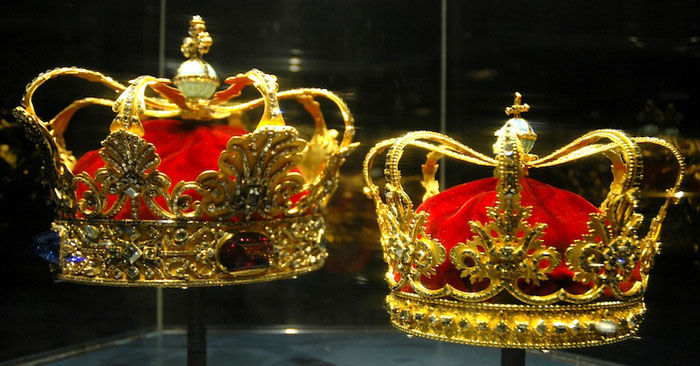 Famous Royal and Imperial Crown Jewels and Regalia

CROWN JEWELS is the traditional English term for the elements in metalwork or jewellery of the royal regalia of a particular state. They are often only used for the coronation of a monarch and a few other ceremonial occasions, though the monarch may also be often shown wearing them in portraits, as they symbolize the power and continuity of the monarchy. Though additions to them may be made, since medieval times the existing items are typically passed down unchanged as they symbolize the continuity of the monarchy.

Typical items in Europe include crowns, sceptres, orbs, swords, rings, all usually in gold and heavily decorated with jewels, in styles which go back to the Middle Ages and are normally very conservative to emphasize the continuity of the monarchy. Many crown jewels are kept in a museum setting except when in use, and can be seen by the public. The crown jewels of many former monarchies can also be seen in museums, and may still represent national cultural icons even for countries that are now republics, as for example in Hungary, where the Holy Crown of Hungary has been re-incorporated in the coat of arms of Hungary. Several countries outside Europe have crown jewels that are either in traditional forms for the country, or a synthesis of European and local forms and styles.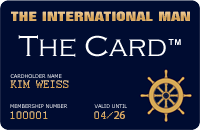 Upcoming VIP Privilege Membership Card
The International Man will in the near future be launching its own PRIVILEGE & BENEFIT VIP MEMBERSHIP CARD - named simply 'The Card'. Members will receive special privileges, benefits and preferential rates with selected partner hotels, restaurants, our LUXURY WEBSHOP, and more. Enter your name and e-mail address to receive FREE INFO about 'The Card' HERE.
RETURN TO TOP OF PAGE