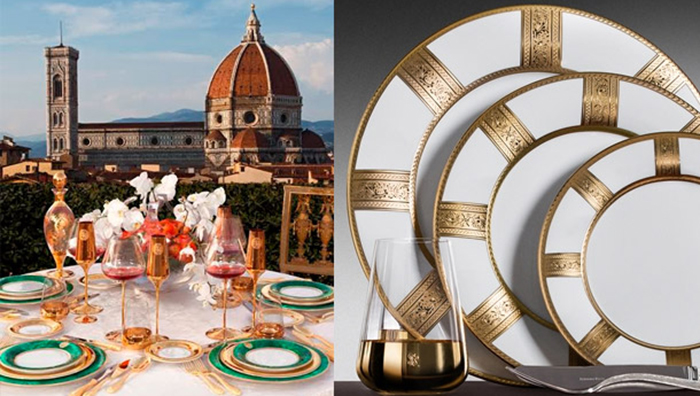 Top 80 Luxury Tableware Brands and Manufacturers

TABLEWARE is the dishes or dishware used for setting a table, serving food and for dining. Tableware can be meant to include cutlery and glassware. The nature, variety, and number of objects varies from culture to culture, religions, and cuisines.

In the United States, tableware is most commonly referred to as dinnerware. Dinnerware can be meant to include glassware, however not flatware. In Britain, the term crockery is sometimes used for ceramic dishes. In the USA, ceramic dinnerware can be referred to as china. Sets of dishes are often referred to as a table service or service set. Table settings or place settings are the dishes, flatware (cutlery), and glassware used by an individual for formal and informal dining. In Ireland such items are normally referred to as delph, with the term china often used for a higher cost product, such as the porcelain ware produced by Belleek Pottery. The word delph being an English language phonetic spelling of the word delft, named after the town from which so much delftware came from. In the United Kingdom, silver service or butler service are names of methods for serving a meal.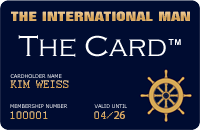 Upcoming VIP Privilege Membership Card
The International Man will in the near future be launching its own PRIVILEGE & BENEFIT VIP MEMBERSHIP CARD - named simply 'The Card'. Members will receive special privileges, benefits and preferential rates with selected partner hotels, restaurants, our LUXURY WEBSHOP, and more. Enter your name and e-mail address to receive FREE INFO about 'The Card' HERE.
RETURN TO TOP OF PAGE