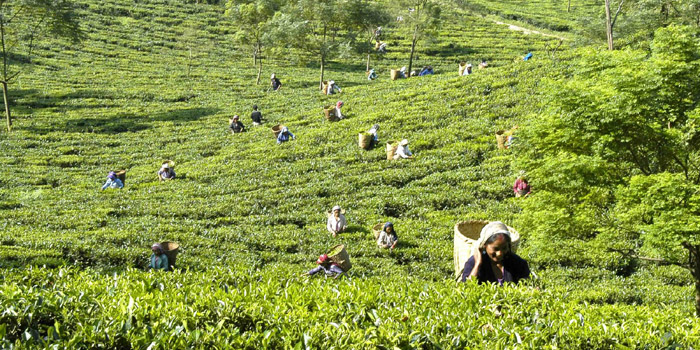 Afternoon Tea Rooms | Online Tea Stores | Tastings

"Make tea, not war." - Monty Python.

"I say let the world go to hell, but I should always have my tea." - Fyodor Dostoyevsky.

"You can never get a cup of tea large enough or a book long enough to suit me." - C.S. Lewis.

"I know very well that I am in a minority here. But still, how can you call yourself a true tea-lover if you destroy the flavour of your tea by putting sugar in it? It would be equally reasonable to put pepper or salt. Tea is meant to be bitter, just as beer is meant to be bitter. If you sweeten it, you are no longer tasting the tea, you are merely tasting the sugar; you could make a very similar drink by dissolving sugar in plain hot water." - George Orwell.

TEA is an aromatic beverage commonly prepared by pouring hot or boiling water over cured leaves of the tea plant, Camellia sinensis. After water, tea is the most widely consumed beverage in the world. It has a cooling, slightly bitter, and astringent flavour that many people enjoy.

Tea originated in China as a medicinal drink. It was first introduced to Portuguese priests and merchants in China during the 16th century. Drinking tea became popular in Britain during the 17th century. The British introduced it to India, in order to compete with the Chinese monopoly on the product.

Tea has long been promoted for having a variety of positive health benefits. Recent studies suggest that green tea may help reduce the risk of cardiovascular disease and some forms of cancer, promote oral health, reduce blood pressure, help with weight control, improve antibacterial and antivirasic activity, provide protection from solar ultraviolet light, and increase bone mineral density. Green tea is also said to have "anti-fibrotic properties, and neuroprotective power." Additional research is needed to "fully understand its contributions to human health, and advise its regular consumption in Western diets."

Tea catechins have known anti-inflammatory and neuroprotective properties, help regulate food intake, and have an affinity for cannabinoid receptors, which may suppress pain and nausea and provide calming effects. Consumption of green tea is associated with a lower risk of diseases that cause functional disability, such as "stroke, cognitive impairment, and osteoporosis" in the elderly. Tea contains L-theanine, an amino acid whose consumption is mildly associated with a calm but alert and focused, relatively productive (alpha wave-dominant) mental state in humans. This mental state is also common to meditative practice. The phrase herbal tea usually refers to infusions of fruit or herbs made without the tea plant, such as rosehip tea, chamomile tea, or rooibos tea. Alternative phrases for this are tisane or herbal infusion, both bearing an implied contrast with "tea" as it is construed here.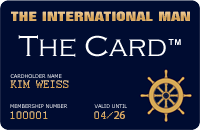 Upcoming VIP Privilege Membership Card
The International Man will in the near future be launching its own PRIVILEGE & BENEFIT VIP MEMBERSHIP CARD - named simply 'The Card'. Members will receive special privileges, benefits and preferential rates with selected partner hotels, restaurants, our LUXURY WEBSHOP, and more. Enter your name and e-mail address to receive FREE INFO about 'The Card' HERE.
RETURN TO TOP OF PAGE