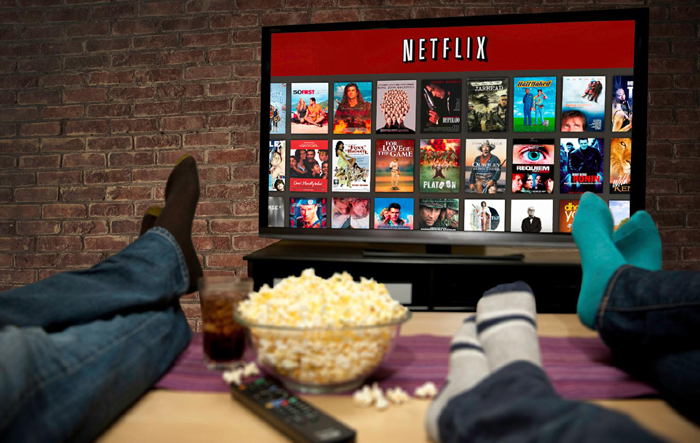 Top 70 Movies On Demand / Video Streaming Services

STREAMING media is multimedia that is constantly received by and presented to an end-user while being delivered by a provider. The verb "to stream" refers to the process of delivering or obtaining media in this manner; the term refers to the delivery method of the medium, rather than the medium itself, and is an alternative to file downloading, a process in which the end-user obtains the entire file for the content before watching or listening to it.

An ONLINE VIDEO PLATFORM (OVP), provided by a video hosting service, enables users to upload, convert, store and play back video content on the Internet, often via a structured, large-scale system that can generate revenue. Users generally will upload video content via the hosting service's website, mobile or desktop application, or other interface (API). The type of video content uploaded might be anything from short video clips to full-length TV shows and movies. The video host stores the video on its server and offers users the ability to enable different types of embed codes or links that allow others to view the video content. The website, mainly used as the video hosting website, is usually called the video sharing website.

VIDEO ON DEMAND is a programming system which allows users to select and watch/listen to video or audio content such as movies and TV shows whenever they choose, rather than at a scheduled broadcast time, the method that prevailed with over-the-air programming during the 20th century. IPTV technology is commonly used to bring VOD to televisions and personal computers.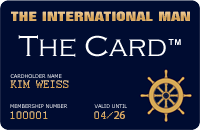 Upcoming VIP Privilege Membership Card
The International Man will in the near future be launching its own PRIVILEGE & BENEFIT VIP MEMBERSHIP CARD - named simply 'The Card'. Members will receive special privileges, benefits and preferential rates with selected partner hotels, restaurants, our LUXURY WEBSHOP, and more. Enter your name and e-mail address to receive FREE INFO about 'The Card' HERE.
RETURN TO TOP OF PAGE