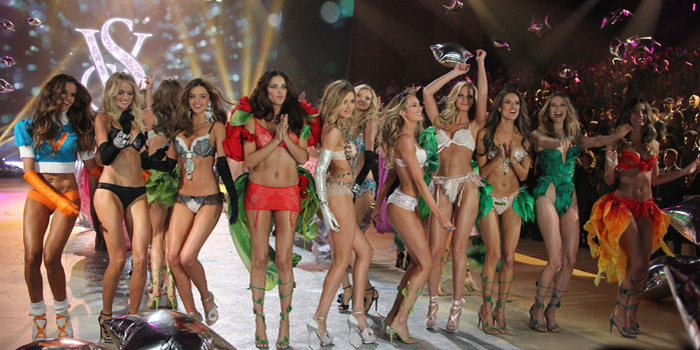 Top 75 High-End Luxury Lingerie Brands and Suppliers

"If God wanted us to be naked, why did he invent sexy lingerie?" - Shannen Doherty.

LINGERIE are women's undergarments, and may imply their being fashionable and alluring. Lingerie includes undergarments using flexible, stretchy, sheer, or decorative materials like Lycra, nylon (nylon tricot), polyester, satin, lace, silk and sheer fabric. Certain cotton or synthetic undergarments are also lingerie.

The concept of lingerie as a visually appealing undergarment was developed during the late nineteenth century. Lady Duff-Gordon of Lucile was a pioneer in developing lingerie that freed women from more restrictive corsets. Through the first half of the 20th century, women wore underwear for three primary reasons: to alter their outward shape (first with corsets and later with girdles or bras), for hygienic reasons, or for modesty. Before the invention of crinoline, women's underwear was often very large and bulky. During the late 19th century, corsets became smaller, less bulky and constricting, and were gradually supplanted by the brassiere, first patented in the 20th century by Mary Phelps Jacob. When the First World War broke out, women found themselves filling in men's work roles, creating a demand for more practical undergarments. Manufacturers began to use lighter and more breathable fabrics.

As the 20th century progressed, underwear became smaller and more form fitting. In the 1960s, lingerie manufacturers such as Frederick's of Hollywood begin to glamorize lingerie. The lingerie industry expanded in the 21st century with designs that doubled as outerwear. The French refer to this as 'dessous-dessus' which basically means innerwear as outerwear.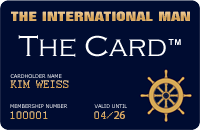 Upcoming VIP Privilege Membership Card
The International Man will in the near future be launching its own PRIVILEGE & BENEFIT VIP MEMBERSHIP CARD - named simply 'The Card'. Members will receive special privileges, benefits and preferential rates with selected partner hotels, restaurants, our LUXURY WEBSHOP, and more. Enter your name and e-mail address to receive FREE INFO about 'The Card' HERE.
RETURN TO TOP OF PAGE