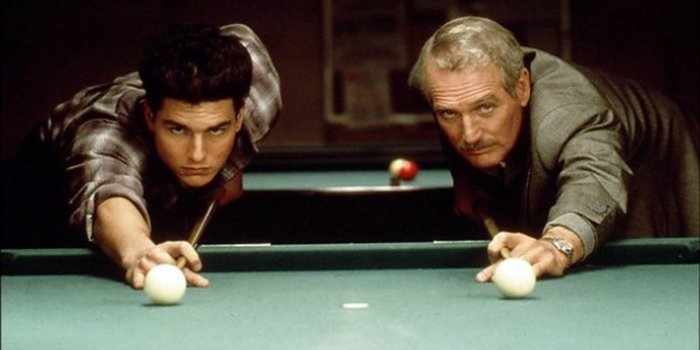 20 Pocket Pool Resources, Suppliers, Tables & Cues

POOL, also more formally known as pocket billiards (mostly in North America) or pool billiards (mostly in Europe and Australia), is the family of cue sports and games played on a pool table having six receptacles called pockets along the rails, into which balls are deposited as the main goal of play. Popular versions include eight-ball and nine-ball. An obsolete term for pool is six-pocket.

There are hundreds of pool games. Some of the more well known include eight-ball, nine-ball, ten-ball, straight pool, one-pocket and bank pool. There are also hybrid games combining aspects of both pool and carom billiards, such as American four-ball billiards, cowboy pool and bottle pool.

Nine-ball (sometimes written 9-ball) is a contemporary form of pool (pocket billiards), with historical beginnings rooted in the United States and traceable to the 1920s. The game may be played in social and recreational settings by any number of players (generally one-on-one) and subject to whatever rules are agreed upon beforehand, or in league and tournament settings in which the number of players and the rules are set by the sponsors. During much of its history, nine-ball has been known as a "money game" in both professional and recreational settings, but has since become established as a legitimate alternative to eight ball, straight pool and other major competition games.

In recent decades, nine-ball has become the dominant tournament game in professional pool, in the World Pool-Billiard Association, Women's Professional Billiard Association and United States Professional Poolplayers Association. Matches proceed quickly, suitable for the time constraints of television coverage, and the fast-paced games tend to keep the audience engaged.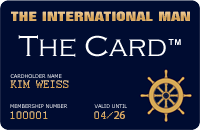 Upcoming VIP Privilege Membership Card
The International Man will in the near future be launching its own PRIVILEGE & BENEFIT VIP MEMBERSHIP CARD - named simply 'The Card'. Members will receive special privileges, benefits and preferential rates with selected partner hotels, restaurants, our LUXURY WEBSHOP, and more. Enter your name and e-mail address to receive FREE INFO about 'The Card' HERE.
RETURN TO TOP OF PAGE