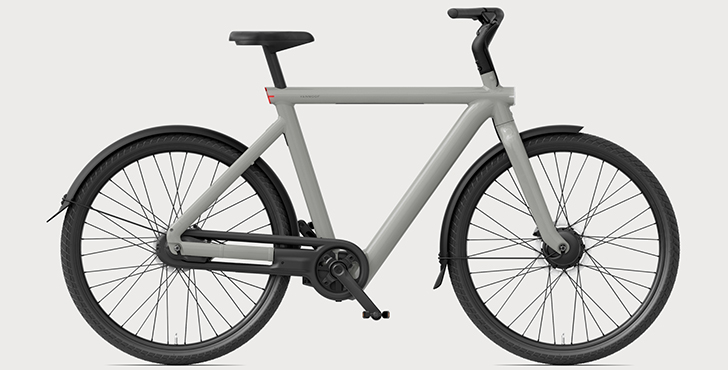 Top 50 Best High-End Bicycle & Electric Bikes Brands

A BICYCLE, often called a bike, is a human-powered, pedal-driven, single-track vehicle, having two wheels attached to a frame, one behind the other. A bicycle rider is called a cyclist, or bicyclist.

Bicycles were introduced in the 19th century in Europe and, as of 2003, number more than a billion worldwide, twice as many as automobiles. They are the principal means of transportation in many regions. They also provide a popular form of recreation, and have been adapted for use as children's toys, general fitness, military and police applications, courier services, and bicycle racing.

The basic shape and configuration of a typical upright, or safety bicycle, has changed little since the first chain-driven model was developed around 1885. But many details have been improved, especially since the advent of modern materials and computer-aided design. These have allowed for a proliferation of specialized designs for many types of cycling.

The bicycle's invention has had an enormous effect on society, both in terms of culture and of advancing modern industrial methods. Several components that eventually played a key role in the development of the automobile were initially invented for use in the bicycle, including ball bearings, pneumatic tires, chain-driven sprockets, and tension-spoked wheels.

An ELECTRIC BICYCLE, also known as an e-bike, is a bicycle with an integrated electric motor which can be used for propulsion. There are a great variety of different types of e-bikes available worldwide, from e-bikes that only have a small motor to assist the rider's pedal-power (i.e., pedelecs) to somewhat more powerful e-bikes which tend closer to moped-style functionality: all, however, retain the ability to be pedalled by the rider and are therefore not electric motorcycles. E-bikes use rechargeable batteries and the lighter varieties can travel up to 25 to 32 km/h (16 to 20 mph), depending on the laws of the country in which they are sold, while the more high-powered varieties can often do in excess of 45 km/h (28 mph). In some markets, such as Germany, they are gaining in popularity and taking some market share away from conventional bicycles, while in others, such as China, they are replacing fossil fuel-powered mopeds and small motorcycles.

Depending on local laws, many e-bikes (e.g., pedelecs) are legally classified as bicycles rather than mopeds or motorcycles, so they are not subject to the more stringent laws regarding their certification and operation, unlike the more powerful two-wheelers which are often classed as electric motorcycles. E-bikes can also be defined separately and treated as a specific vehicle type in many areas of legal jurisdiction.

E-bikes are the electric motor-powered versions of motorized bicycles, which have been around since the late 19th century.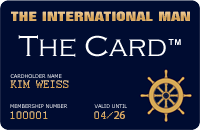 Upcoming VIP Privilege Membership Card
The International Man will in the near future be launching its own PRIVILEGE & BENEFIT VIP MEMBERSHIP CARD - named simply 'The Card'. Members will receive special privileges, benefits and preferential rates with selected partner hotels, restaurants, our LUXURY WEBSHOP, and more. Enter your name and e-mail address to receive FREE INFO about 'The Card' HERE.
RETURN TO TOP OF PAGE