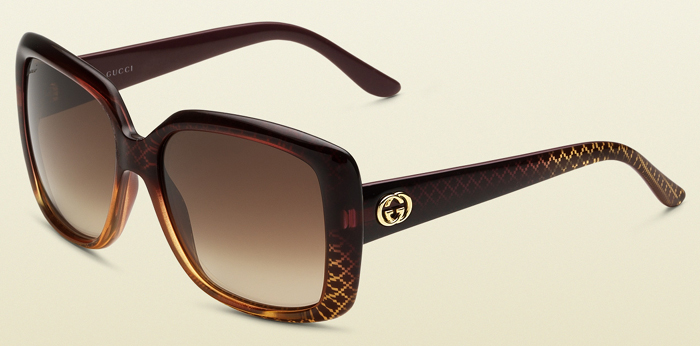 Top 300 Best Brands & Makers of Luxury Sunglasses

"To me, eyewear goes way beyond being a prescription. It's like makeup. It's the most incredible accessory. The shape of a frame or the color of lenses can change your whole appearance." - Vera Wang.

EYEWEAR consists of items and accessories worn on or over the eyes, for fashion or adornment, protection against the environment, and to improve or enhance visual perception. Common forms of eyewear include glasses (also called eyeglasses or spectacles), sunglasses, and contact lenses. Eyewear can also include more utilitarian forms of eye protection, such as goggles. Conversely, blindfolds are a form of eyewear used to block vision for a variety of purposes.

SUNGLASSES or sun glasses are a form of protective eyewear designed primarily to prevent bright sunlight and high-energy visible light from damaging or discomforting the eyes. They can sometimes also function as a visual aid, as variously termed spectacles or glasses exist, featuring lenses that are colored, polarized or darkened.

Many people find direct sunlight too bright for comfort. During outdoor activities, the human eye can receive more light than usual. Healthcare professionals recommend eye protection whenever the sun comes out to protect the eyes from ultraviolet radiation (UV) and blue light, which can cause several serious eye problems. Sunglasses have long been associated with celebrities and film actors primarily from a desire to mask their identity. Since the 1940s sunglasses have been popular as a fashion accessory, especially on the beach.

GLASSES – also called eyeglasses (formal), spectacles, or specs (informal) – are frames bearing lenses worn in front of the eyes, normally for vision correction or eye protection. Safety glasses are a kind of eye protection against flying debris or against visible and near visible light or radiation. Sunglasses allow better vision in bright daylight, and may protect against damage from high levels of ultraviolet light. Other types of glasses may be used for viewing visual information (such as stereoscopy) or simply just for aesthetic or fashion values.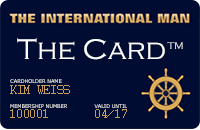 Upcoming VIP Privilege Membership Card
The International Man will in the near future be launching its own PRIVILEGE & BENEFIT VIP MEMBERSHIP CARD - named simply 'The Card'. Members will receive special privileges, benefits and preferential rates with selected partner hotels, restaurants, our LUXURY WEBSHOP, and more. Enter your name and e-mail address to receive FREE INFO about 'The Card' HERE.