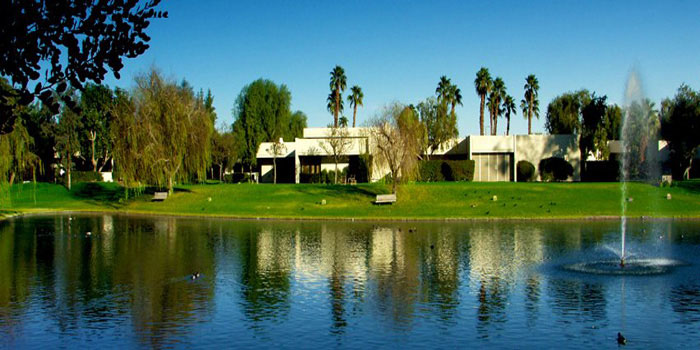 Top 75 Best High-End Rehab Centers and Spa Resorts

"It's so weird that I went to rehab. I always said that I would die before I went to rehab. But I thought, 'I'm going to stay here tonight.' And I stayed there for a month. It was great." - Lindsay Lohan.

"I saw 28 Days. I don't remember rehab being like a day camp or being that funny. Rehab is a dumping ground. It's a big landfill." - Charlie Sheen.

The term SPA is associated with water treatment which is also known as balneotherapy. Spa towns or spa resorts (including hot springs resorts) typically offer various health treatments. The belief in the curative powers of mineral waters goes back to prehistoric times. Such practices have been popular worldwide, but are especially widespread in Europe and Japan. Day spas are also quite popular, and offer various personal care treatments. The term is derived from the name of the town of Spa, Belgium, whose name is known back to Roman times.

Drug rehabilitation (often drug rehab or just REHAB) is a term for the processes of medical or psychotherapeutic treatment, for dependency on psychoactive substances such as alcohol, prescription drugs, and street drugs such as cocaine, heroin or amphetamines. The general intent is to enable the patient to cease substance abuse, in order to avoid the psychological, legal, financial, social, and physical consequences that can be caused, especially by extreme abuse. Treatment includes medication for depression or other disorders, counseling by experts and sharing of experience with other addicts. Some rehab centers include meditation and spiritual wisdom in the treatment process.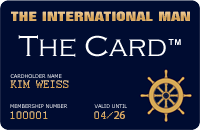 Upcoming VIP Privilege Membership Card
The International Man will in the near future be launching its own PRIVILEGE & BENEFIT VIP MEMBERSHIP CARD - named simply 'The Card'. Members will receive special privileges, benefits and preferential rates with selected partner hotels, restaurants, our LUXURY WEBSHOP, and more. Enter your name and e-mail address to receive FREE INFO about 'The Card' HERE.
RETURN TO TOP OF PAGE