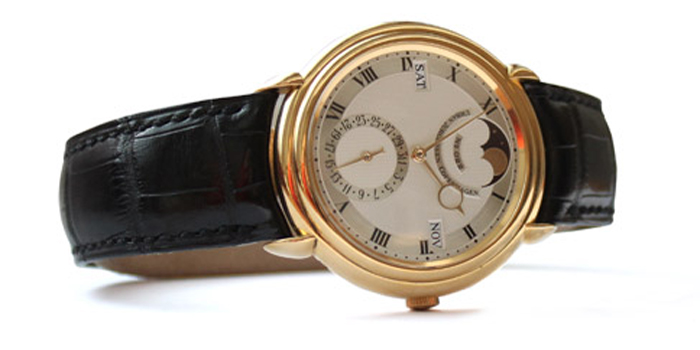 World's 1200 Top Watch Brands & Watchmakers: U

ULYSSE NARDIN is a watch manufacturer founded in 1846 in Le Locle, Switzerland, where its headquarters remain. Historically, the company was best known for being a manufacturer of marine chronometers, but today it produces complicated mechanical watches. Founder, watchmaker Ulysse Nardin, was an accomplished watchmaker who studied horology under his father, Leonard-Frederic Nardin; Frederic William Dubois; and Louis Jean Richard-dit-Bressel in Switzerland. Before the advent of quartz timepieces, merchant and military ships relied on highly accurate mechanical timepieces known as marine chronometers. The best known of these was the company's M,GR.F model. Of the 4,504 certificates for marine chronometers issued, 4,324 were issued to the company (Lucien F Trueb, Watchtime).

In 1983, the company was acquired by businessman Rolf Schnyder who, in conjunction with watchmaker Ludwig Oechslin, relaunched the brand with other investors. Schnyder, Oechslin and the company's staff design and create complication timepieces using modern materials and manufacturing techniques. The first example of the company's new approach was the Astrolabium Galileo Galilei (1985; named after the device Astrolabium, and the astronomer Galileo). The Astrolabium displays local and solar time, the orbits and eclipses of the sun and the moon, and the positions of several major stars. It was named by the Guinness Book of Records in 1989 as the world's most-functional watch (with 21 distinct functions). Oechslin followed the Astrolabium with two other astronomical watches, the Planetarium Copernicus (1988; named after the stargazing theaters called planetariums and the astronomer Copernicus) and the Tellurium Johannes Kepler (1992; named after the element tellurium, and astronomer Johannes Kepler). The three pieces constitute what the brand calls the Trilogy of Time. The company also revived the use of enameling in watchmaking, with a series of watches featuring enameled and cloisonné faces.

URBAN JÜRGENSEN & SØNNER: Click here for the history of Urban Jürgensen & Sønner.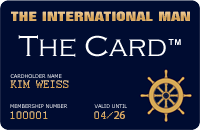 Upcoming VIP Privilege Membership Card
The International Man will in the near future be launching its own PRIVILEGE & BENEFIT VIP MEMBERSHIP CARD - named simply 'The Card'. Members will receive special privileges, benefits and preferential rates with selected partner hotels, restaurants, our LUXURY WEBSHOP, and more. Enter your name and e-mail address to receive FREE INFO about 'The Card' HERE.
RETURN TO TOP OF PAGE